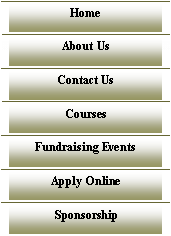 Did you know that R.E.P.A.Y is an organization right in your community that is helping youths develop their artistic gifts and talents for free?
THE ARTS +
CHARACTER +
COMMUNITY =
R.E.P.A.Y.
The vision of

R.E.P.A.Y.

is to help youths develop a strong sense of character and integrity through the arts.
In keeping with this vision,

R.E.P.A.Y.

provides free courses in the fine arts to youths of ages 8 to 14 years old. By developing proficiency in the fine arts discipline(s) of their choice, a child learns patience, responsibility, and gains a sense of community – all of which are the basis of character and integrity.
To contact

R.E.P.A.Y.

:

Postal Address:

2240 E. LOOP 820

FORT WORTH, TEXAS 76112

Phone: (817) 457-9941

Fax: (817) 457-9943

E-mail:

contact@repayorg.net
Want to Know More About the Courses We Offer?
Click here to learn more! Courses
Want to Sign Up for a Course?
You can sign up online! Apply Online
R.E.P.A.Y. is a Christian-based nonprofit organization. Donations are always welcome. Your donations help us in our efforts to provide lessons and field trips to the youths in our program. Won't you please help?
Yes, I would like to Donate.