About Our Founder

Julie Weyandt (formerly Julie Christopher)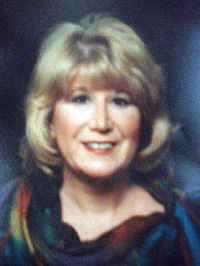 • Studied, trained and researched regarding sexual addiction, homosexual orientation, spiritual bondage, ADHD, anger management and child sexual abuse.

• Developed and published 14-week Christian recovery group material for adult survivors of sexual abuse.

• One-on-one consultation and group work since 1984

• Previous administrator of Access Counseling, Toledo, Ohio.

• National association of Christian Recovery - Regional Director and on National Board

• Licensed with Evangelical Church Alliance

• Stephen Leader Certified

• Pastoral Ministries Director on pastoral staff, Assembly of God

• Trained as a Life Coach through the Institute for Life Coach Training with Patrick Williams

• Member of Christian Coaches Network


What do others say about Julie?


"Julie was able to establish a rapport quickly. She developed a positive rewards system that was effective, then went to deeper issues. She also worked with me and I have felt supported and involved as a parent"
L.B.
Client and parent of 10 year old child, ADHD and bi-polar
"Julie effectively counsels my 13 year old son regarding issues of depression. She has been, and continues to be, a tremendous help to him."
N.B.
Oak Harbor, Ohio
"Julie is incredibly insightful and practical. She has helped me work through emotional wounds and gave me steps in managing my anxiety disorder. As a result, I am pushing through situations that I used to avoid!"
N.M.
Bowling Green, Ohio
"Julie has worked within our congregation assisting us in specific areas of counsel; children and families dealing with ADHD, sexual abuse and general emotional recovery. She truly has a heart for the Lord and a desire to share truth in the midst of her counsel."
Randy Carpenter
Pastor
Oak Harbor United Brethren in Christ Church
"Julie has enabled me to become compassionate regarding my wife. Her insight, coupled with Godly counsel, gave me the tools to break the cycle of anger that was destroying our marriage. We now live under God's grace, truly loving and respecting each other."
K.T.
Domestic Violence
What do others say about Julie?